They say it is all in the name. For over 20 years, All About Pressure Clean and Seal has truly been all about pressure cleaning and Sealing. Based in Pompano, Florida we service all of Broward and Palm Beach Counties.

We are experts in all surfaces found in South Florida including all types of pavers, wood, concrete and stucco.

With one goal in mind to provide the highest quality pressure cleaning and sealing service in South Florida, we continually strive for the best customer service and installation.
Our Customers satisfaction means everything to All About Pressure Clean and Seal. We reward our customers with an outstanding job, and they reward us with fantastic reviews and recommendations to friends and families.
Serving Broward & Palm Beach Counties
PROFESSIONAL PRESSURE CLEANING SERVICE IN POMPANO BEACH, FL
At All About Pressure Cleaning & Sealing, our highly dedicated and reputable cleaning team can help you to keep your residential or commercial property looking great with our cleaning services. We're committed to exceeding your expectations with each service we provide to you. As our logo says "Always Amazing" is what we expect to achieve on every job.
Our highly trained cleaning crew will work hard to provide you with friendly, professional service while expertly cleaning your property. We always treat your property with respect! You can schedule a free estimate or service with our local office during our convenient office hours.
When you're ready to set up a cleaning service from our crew at All About Pressure Cleaning & Sealing, reach out to our friendly staff members at our Pompano Beach location. We're eager to answer your questions about our services and to schedule your appointment, so contact our office today.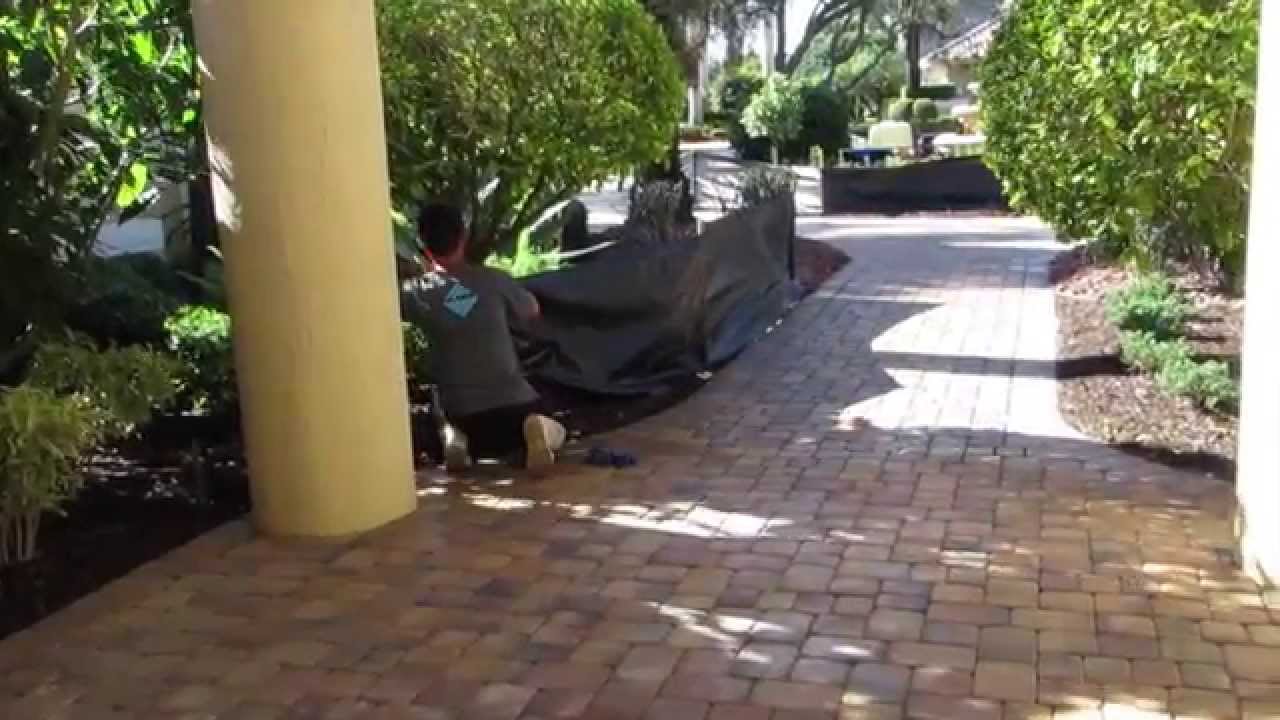 All About Pressure Clean And Seal Is Broward And Palm Beach County's #1 Pressure Cleaning Service

For over 20 years All About Pressure Clean and Seal has been keeping properties in Broward and Palm Beach looking beautiful as the day they were built.

We have seen it time and time again; a customer spends thousands of dollars on installing beautiful and decorative pavers and does not have it sealed properly. Do not leave it to the novice, call us for all your paver repairs.

All about Pressure Clean and Seal has been the choice of home and business owners throughout Broward and Palm Beach for all their Paver Cleaning & Sealing Needs.

If you're dealing with significant damage following a recent storm, call All About Pressure Cleaning & Sealing at once for help. Our hurricane cleanup services are designed to restore your property and help you minimize loss following a major weather-related event.

All About Pressure Clean And Seal Is Broward And Palm Beach County's #1 Pressure Cleaning Service

We offer a very wide selection of both solid colors that appear like paint and also transparent stains that give an antique acid stain look. Custom colors are also available to match any part of your house.

Made from the highest quality graded sand and binder – Techniseal's Polymeric sand is specially formulated and can be used to fill in paver joints. Trust All About Pressure Cleaning & Sealing to install your Techniseal Polymeric Sand properly.

Let us amaze you with what your garage floor can become and turn your garage into a room that's finally worthy of the rest of the house. Our reliable garage floor coating service allows homeowners to choose from 6 standard base colors and 3 blended flake patterns.

Commercial Pressure Washing

Your building's exterior surface and parking area says a lot about the business you run, and when it comes to new clients, you only get one chance to make a first impression. That's why it's important to make sure that your building looks clean and up-to-date.
Call today or fill out the contact form below. Our pressure cleaning experts are standing by to answer all of your questions and to set up your free estimate."
We are surface cleaning and sealing experts.
Specializing in exterior cleaning services, we'll help you remember what you love most about your home or business.
With one goal in mind to provide the highest quality pressure cleaning service in South Florida, we continue to strive for the best customer service and their satisfaction.
Our reviews say it all; we are all about getting your property to look as good as new. We use all of the latest treatments to remove even the toughest stains. Call now.
Here are some of the happy clients
Stephen Block

Google Business

"Great company. Did an outstanding job. Extremely honest concerning sealing. Will recommend them to all my friends. Although their pricing wasn't the cheapest, it was competitive and the few extra dollars I spent were well worth the end result!!!! Thank you for a job well done."

Tony George

Google Business

"I reached out to AAPC with high level of frustration having paid another company to treat my new marble pool deck with a non-skid finish that just did not work...Gledston responded nearly immediately to my email request and was at my front door end of SAME DAY. He walked me through the current issues in detail, and without any negative commentary about the other company, and explained their sandblasting process step by step so I was able to clearly understand. They were ON TIME with our scheduled date, and did the work brilliantly...I could not be happier and will look to Gledston and team for future needs. CALL THEM!"

Dixie Longate

Google Business

"The company did a fantastic job, were timely and very professional.

After the initial walk through with the rep from the company, I noticed that he overestimated the square footage of the job. When I brought this to his attention, he sent me a revised bid immediately. hey cleaned my roof which was very dirty, as well as my pool deck pavers which took out all the little weeds and grass between them. The results were fantastic."

"I live in the Acerage, Palm Beach County and was referred to this company from a friend in Coral Springs. Gledston came out to give the quote and was friendly and professional. He called early on our appointment day to confirm our meeting and he didn't take long to come up with a price once he knew what had to be done. He explained everything that they needed to do and what I can do to maintain his work to make it last longer, which included "how to" on weed control. The written quote came the same day...The end result was a patio that was more beautiful than the day it was originally installed. I highly recommend this company!"

"We were very satisfied with the work All About Pressure Cleaning just did on our house. Our patio tile was in pretty bad shape and had to be stripped first. Another company told us we had to sand blast the tile before they would even touch it. This turned out not to be the case. They were fairly priced (not the cheapest) but they are worth it. They were on time and very courteous. They pay attention to detail and are honest and trustworthy. Highly recommended!"